Wonders
Voice Platform

Hungry Customers

Mom & Pop Restaurant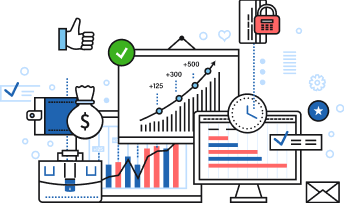 Wonders Voice Platform

On-Demand Order Takers

Happy Customers
How It Works
Step 1
Step 2
Step 3
Step 4
A
Customer Calls

Your Restaurant To Place an Order

We install a device on your restaurant phone that transfers calls to our Voice Platform, so there's no need to change phone numbers. When a customer calls, they won't notice any difference.
The Call Gets
Transferred To Wonders

(& Your Phone Rings Once)

Our device automatically transfers the call to our order-takers. They have full access to your restaurant's menu, prices, specials and other details.
An
Order-Taker Processes The Order

and Their Payment

Our order-takers talk to your customer, accurately take their order and payment, and answer any questions they may have – just like you would.
The
Order Prints At Your Restaurant

So You Can Prepare It

Once we process your customer's payment, the order will print out at your restaurant so your staff can begin to prepare the order. All orders are viewable on our client app.
Wonders is
Good For Your Business
Access

The Help You Need

No more overstaffing—or understaffing. Utilize Wonders on-demand staffing support for your restaurant at any time.

Deliver

Outstanding

Customer Service

Average call wait times with Wonders are just 4 seconds. That's less than one ring! Never lose a customer due to long wait times again.

Save

On Operating Costs

Reduce your payroll and management costs by 5-10%. Our point-of-service order-takers are an efficient and cost-effective alternative to traditional in-house staff.

Get Orders

Right Every Time

Reduce errors and the expenses that come with them. Order-takers on Wonders Voice Platform get orders and payments right 99.8% of the time.

Boost

Your Revenue

Get more happy, satisfied customers that keep coming back! Restaurants using Wonders typically increase their revenue by up to 10%.

No

Contracts or Hidden Fees

Choose full or part-time service plans with fees based on processed sales. There are no extra fees for your customers, and you can cancel anytime.
| | With Wonders | In-House Staff |
| --- | --- | --- |
| Call wait times | Calls are answered immediately | Long wait times for customers |
| Staffing | Affordable and reliable support | High staffing costs and turnover |
| Accuracy | 99.8% order accuracy | Frequent errors on orders |
| Sales | Increase sales up to 10% | Missed orders and decreased sales |
| Operations | Efficient and stress-free | Error-prone and unreliable |
With Wonders
Call wait times

Calls are answered immediately

Staffing

Affordable and reliable support

Accuracy

Sales

Operations

Efficient and stress-free
In-House Staff
Call wait times

Calls are answered immediately

Staffing

Affordable and reliable support

Accuracy

Sales

Operations

Efficient and stress-free
FAQ's About
The Wonders Voice Platform
What do I need to sign up for Wonders?
Wonders provides a self-developed server system, easy to install, and has a lifetime warranty. The restaurant only needs to have a stable internet connection, and we will provide the rest!
Who will be taking orders for my customers?
Our client service team who takes calls has an American education, is fluent in English, and understands the American culture. Wonders is strict in hiring for this position. Out of 10, only 1 to 2 applicants make it. After that, they still need to go through 2-3 weeks of training to start taking calls.
How do you make sure you have the right information on menus and prices?
Once you sign up with Wonders, a manager will personally contact you to check your menu, prices, ingredients, and other details. We will then add this information to our system, where our agents can access it every time they process an order for you. As we work with you, Wonders will regularly update this information to make sure that we get your orders right every time.
How can I contact wonders if a customer has a problem with their order?
Wonders has a team of excellent managers. They speak Fuzhounese, Mandarin, English, and Spanish. They have many years of restaurant management experience. The managers will be in touch with the restaurant owners to resolve any issues.
How will I know if Wonders is working as promised?
Wonders offers a transparent service. Customers calling to place an order will be automatically directed to Wonders. The phone in the restaurant will also ring when a call comes in. Restaurant owners can pick the phone up and listen to the call. Calls will be recorded and saved. Convenient for restaurant owners to look for the recording when needed.
More Than
1,500 Restaurant Owners


Trust Wonders
The team at Wonders is really good at answering customer questions and getting orders right. Their English is better than ours, so any mistakes that used to happen because of the language barrier are now in the past."

– Michael Chen,

Owner, China Garden, Orange, NJ
"If we had our own employees take orders, we would need to cover for them on vacation and retrain new people year-round. So Wonders makes our restaurant easier to run—while actually lowering operating costs. [Also] the text messaging service has easily doubled our customer base."

– David Sze,

Owner, Blessing II Go, New Haven, CT
"We've been a continuous, satisfied customer of Wonders for over 8 years. They answer our calls and take customer orders, which eases our operations, especially during the lunch and dinner rush."

– Winnie Ming,

Owner, No. 1 Kitchen, Bronx, NY
"Our take-out business is really strong—even though we don't use third-party delivery services. I can happily say this is because of our partnership with Wonders. It makes sense that Wonders is growing—their services really are exceptional."

– Michelle Chen,

Co-owner, Michelle Wok N Roll, Brunswick, GA
/
Why Wonders
Wonders Helps Run

A More Profitable Restaurant
Affordable Pricing

Our packages are custom-priced to fit your restaurant's unique needs and your budget.

Dedicated Support

Wonders agents are available around the clock to provide you with staffing support on-demand, whenever you need it.

Flexible Packages

Choose full-time or part-time packages that fit your restaurant's schedule and staffing needs.

No Contracts

Get started with a simple call. There are no contracts or set up fees.

Easy Installation

There are no service fees for you or your customers. Wonders charges you only for the orders we process. We always process full transparency.

Easy Cancellation

Our clients usually love us, but if you're not satisfied with Wonders, you can easily cancel at any time at no cost.